Tucson Classics Car Show benefits JTED | Local News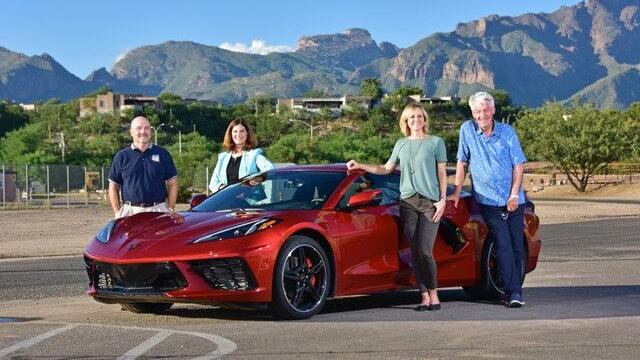 Loni Nannini Special at the Arizona Daily Star

To celebrate 100 years of service above self, The Rotary Club of Tucson continues to serve.
Rotarians from Arizona's oldest clubs fuel their service through one of southern Arizona's largest auto shows: the Tucson Classics Car Show.
The fall tradition returns to Gregory School from 10 a.m. to 4 p.m. on Saturday, October 16 after a 2020 hiatus due to COVID-19.
"This is our 15th edition of the Tucson Classics Car Show and every year we try to perfect it a little more. We hope to have a fabulous day with over 400 fantastic cars and hope to raise at least $ 250,000 for the benefit of Pima JTED, our centenary beneficiary, "said Joni Condit, president of the event.
A school district that partners with local public, private and charter schools to provide tuition-free vocational and technical training, Pima JTED serves approximately 20,000 students per year at 48 sites. The program has a 98% graduation rate.
Rotary funds will be donated to the Center for Innovative Learning located at 3300 S. Park Ave. in the development of The Bridges. The 50,000 square foot center accommodates sophomore high school students, juniors and seniors who have not graduated or GED and are under the age of 22.
The campus offers day and night classes, providing industry-recognized certifications and academic double credit in FAA air transport / drone operations, culinary arts, cybersecurity / artificial intelligence, robotics and automation, aerospace engineering / technology and mining, 3D and virtual animation Reality game design and graphic design. Other certifications include a variety of health profession programs.