Thousands of people are expected to show up; DC says no clearance taken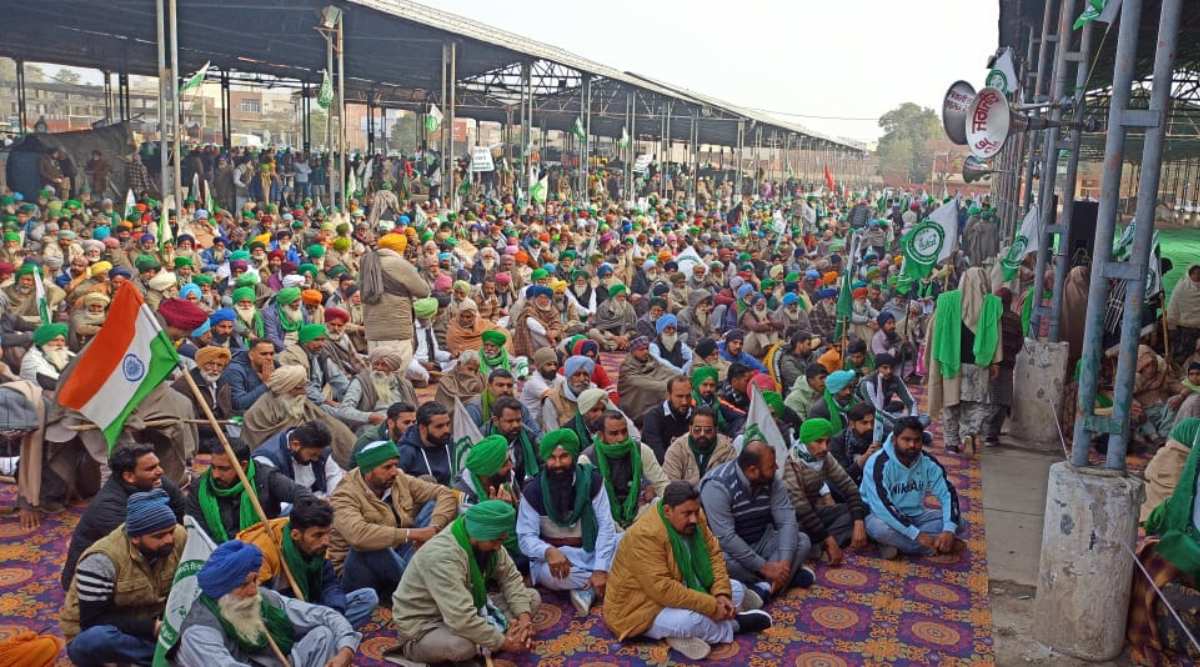 The rally was named Jhujjar rally by the union. (Express)
Amid a ban on political rallies in the state ahead of assembly elections, the BKU (Dakaunda) farmers' union is set to hold a nationwide farmers' rally on Friday. State at the Barnala grain market, where thousands are expected to turn up. According to the district authorities, the union did not take any permission to hold the rally, but the farmers said they would hold the rally no matter what. The rally was named Jhujjar rally by the union.
The union had planned to hold a rally on January 10, but it was postponed to January 21 due to bad weather.
"This rally is for politicians to remember their betrayal. We will take the NDA government to task as well as the Congress led state government for not delivering on their promises. The Modi government will be exposed on its stand against They had agreed in writing that all pending police cases filed during the unrest would be withdrawn, but the farmers are again receiving summonses for the incident on January 26. The Delhi police have not even sent a letter to suspend all actions for the time being. There is no question of creating a committee for the MSP," said Jagmohan Singh Patiala, Secretary General of BKU Dakaunda.
He added, "In addition to this, the Punjab government had promised to waive all agricultural loans. Till date, more than 3.5 lakh farming families are still waiting for their 2 lakh agricultural loan waiver. Compensation for farmer families who lost their lives during Kisan Aandolan was also halted by CDs from all districts. The compensation has nothing to do with the code of conduct because it is not a new scheme.