This Cadillac CTS-V coupe cranks out over 3,000 wheel horsepower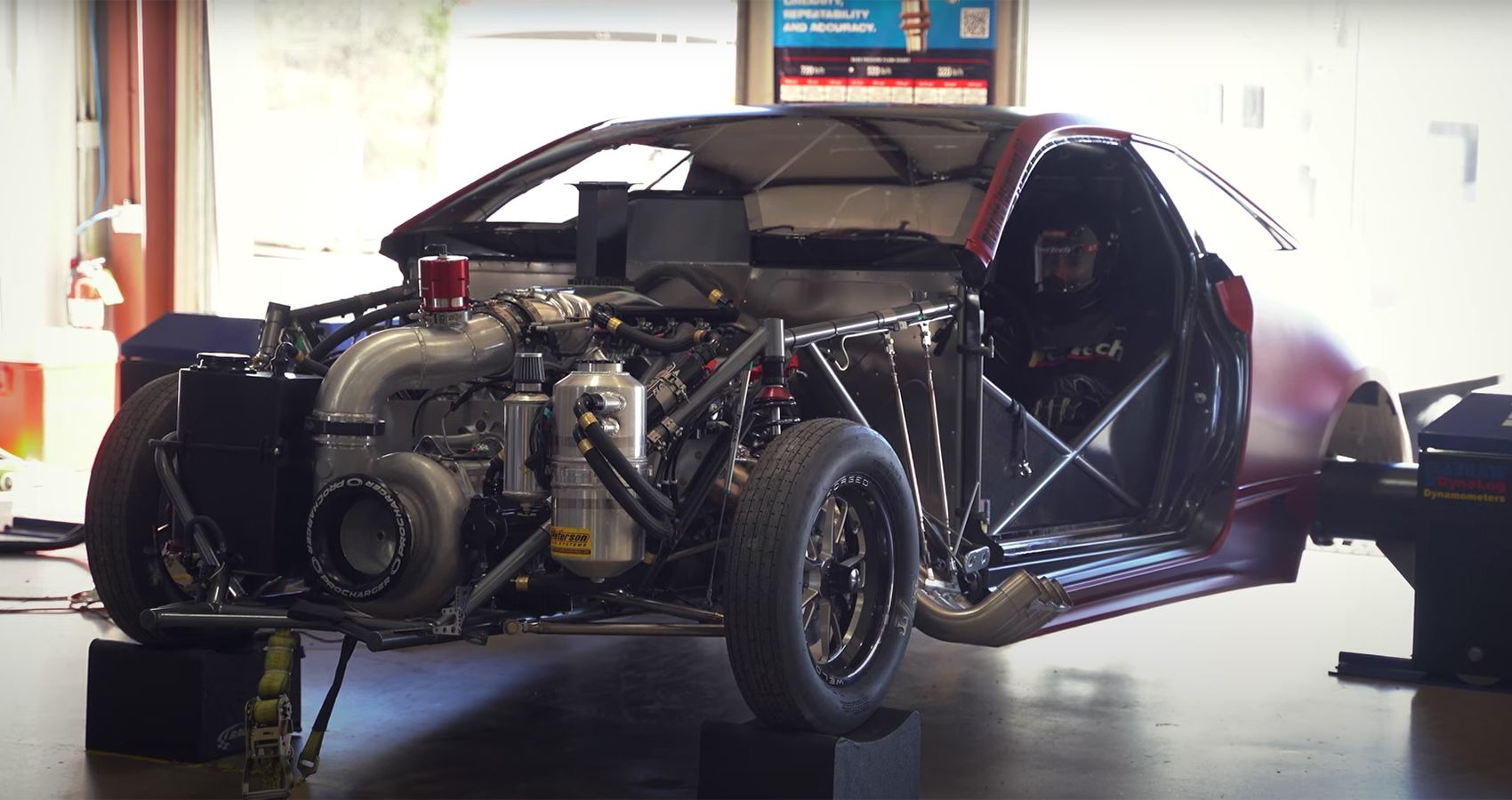 This sweet Cadillac not only cranks out insane power, but it also makes a hell of a dyno-ripping sound.
American luxury customers have found many reasons to have a Cadillac CTS-V coupe in their garage. On the one hand, it offers a dynamic performance usually unexpected from luxury vehicles. Nevertheless, this Cadillac isn't powerful enough to outrun hypercars on the road or on the track, unless it's a Pro 275 race car. In fact, this particular CTS-V managed to register more than 3,300 hp on the FuelTech USA dyno.
A modified CTS-V coupe for Pro 275 class racing
Jack Greene owns a late-model Cadillac CTS-V Coupe. But its unit is different from an original CTS-V coupe, which Cadillac discontinued in 2015. Featuring an exclusive driver-focused cockpit, the CTS-V has made a name for its high-performance character that offers pure adrenaline on wheels. This is mainly due to a supercharged 6.2-liter V-8 engine developing 556 horsepower and 551 lb-ft of torque. Power transmission is through either a Tremec TR6060 six-speed manual or a Hydra-Matic 6L90 six-speed automatic.
RELATED: Procharger Vs Supercharger Explained & Which One Is Better For You
However, Jack is a longtime nitrous racer who is looking forward to racing the FuelTech Outlaw Radial series. He and his Cadillac will race in the Pro 275 Premier class – that means a stock unit will never qualify. Only 556 hp is too underpowered to compete in the series. Jack knows this all too well, so he modified most of the elements of the CTS-V to make it race ready. For example, it has an entirely different interior loaded with racing gear and instruments.
A new supercharged combination for the CTS-V Coupe
Jack knows that to be competitive in the hotly contested Pro 275 class, he needs a lot of horsepower. That's why he installed a new supercharged suit in his CTS-V coupe. Jack's new supercharged suit features a Noonan Race Engineering billet HEMI engine assembly with a ProCharger F-4X-140 centrifugal supercharger. His team chose to use FuelTech's high-end FT600 ECU as the "brain" of their new setup.
RELATED: Watch Italdesign's Nissan GT-R50 Undergo 4-Wheel Chassis Dyno Tests
For the ignition system, Jack opted to use an FTSPARK-8 system and a set of CDI Racing ignition coils. Since Jack's Cadillac CTS-V Pro 275 relies on huge fuel injectors, his team installed a FuelTech 8A/2A Peak and Hold driver.
Dyno registers 3,352 HP on the wheels
Once the setup was complete, he whipped his updated CTS-V Coupe on the Mainline Hub Dyno at FuelTech USA in Ball Ground, Georgia. The dyno recorded a peak output of 3,352 hp to the wheels, which means the engine starts more. Jack completed a total of five dyno runs to ensure all systems are ready for the Pro 275 contest.
Source: FuelTech USA on YouTube