The Wildest Drag Car Collection We've Ever Seen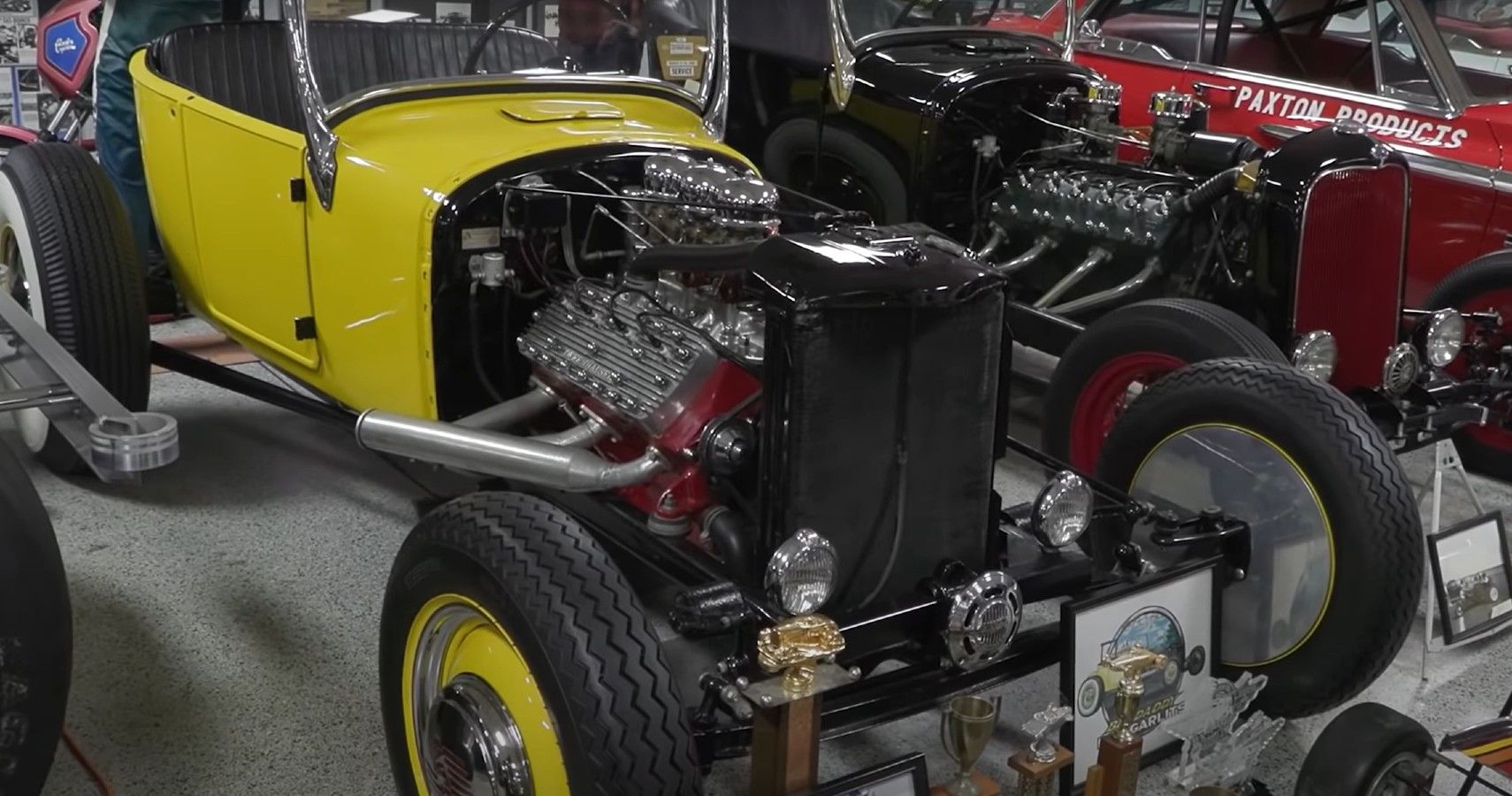 From plastic tires to a 27 Swamp Rat with a side-mounted V8 engine, this museum showcases unique and intriguing race cars.
All fans of sports cars will likely know a lot about the best makes and models of drag racing cars, like the Chevrolet Corvette. Still, there are designs that many people wouldn't have seen, like the Swamp Rat 27. The team at Chillin' with the Chet channel on YouTube visit the Don Garlits Museum of Drag Racing, home to the craziest collection of drag racing cars to be seen. Most of the rides are experiments and unlike anything on the market.
RELATED: Watch Three Mitsubishi Lancer Evos Drag Race
A museum of drag car experiences
The Don Garlits Museum of Drag Racing doesn't just house drag cars that many people are familiar with. But the majority of their collection has some of the craziest drag car experiences ever. For example, the tour kicks off with a bang as the team's first stop is at a Swamp Rat 27, equipped with a side-mounted V8 engine. A Swamp Rat with a V8 is pretty cool on its own, let alone a side engine.
They turn around and find an Oldsmobile equipped with a 348 Cadillac V8 in the rear, which can reach an impressive speed of 152 mph. Then they find a section dedicated to extremely thin tires. A few decades ago drag racing tracks saw lots of smoking tires and Chet even admits he doesn't understand how they manage to stay straight, let alone stay intact. It's quite remarkable to see what some of these experiences are, and even more impressive to know that some of these rides actually made it to the Strip.
RELATED: 1967 Coronet RT Vs 1965 Chevelle Malibu Drag Race Is Fast For Some Classics
Every discovery is amazing
As Chet and the team continue their tour, they encounter nothing but wild dragsters. Some boast 2,000 horsepower, while others come with plastic tires. It's amazing what is presented in this collection.
Chet jokes that a Tesla submarine may one day be in the museum. But, with such a wild lineup already on display, that wouldn't surprise us.
All in all, any drag racing fan should check out this wild lineup at the Don Garlits Museum of Drag Racing. The collection features rides and experiences that have never been commercialized, even Chet and his team can't believe what they find.
These Muscle Cars Make Terrifying Drag Cars
Muscle cars were born for drag racing and built purely with straight-line performance in mind, but in hindsight some fared far worse than others.
Read more
About the Author