The new image from the movie The Munsters is about preparing a coffin for Grandpa Munster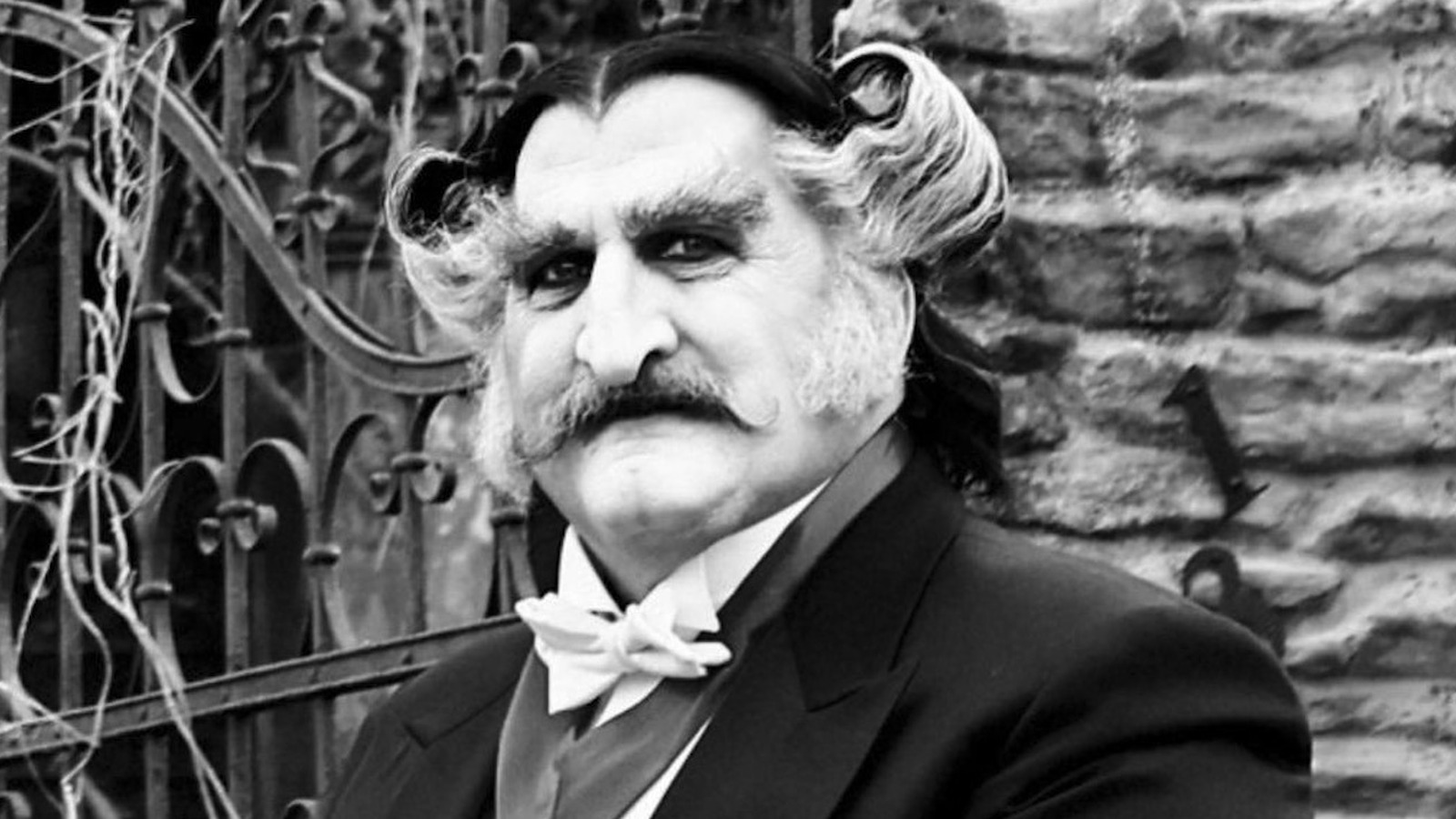 In the Instagram post, director Rob Zombie says:
" It's Monday ! ☠️ Time to measure @mrdanielroebuck for his personalized coffin. He can't just buy one off the rack. "
I love that he has a "Munsters" face mask to cover those vampiric germs. As you know, Al Lewis played Grandpa Munster in the original TV series. Zombie recently posted a link to a clip of "Al Lewis: Forever Grandpa" on the official youtube channel for the television series "The Munsters".
While we're on the subject of the original Grandpa and his latest incarnation, Roebuck posted a little nostalgia to him on Instagram. He visited an auction for one of Grandpa's costumes. He wrote:
"What a bittersweet but extraordinary moment last night @heritageauctions preview of our brilliant friend, Kevin Burns, Munsters collection! Kevin has been gone for over a year now. He was a unique and legendary friend. Kevin's love for the TV show, The Munsters, is what legends are made of, and not a day goes by that I don't think of him during this very special time in my life. I couldn't help but try to steal some DNA from the original grandfather's tuxedo of the great Al Lewis from Munsters Go Home! "
Jeff Daniel Phillips' comment was even sweeter: "BUY IT !!!" on the post.
It's unclear whether the new Zombie movie will be in black and white like the original series or in color, or the movie's release date, but "The Munsters" will be seen in theaters as well as on Peacock.