The 10 coolest features of the 2022 Ford Bronco Raptor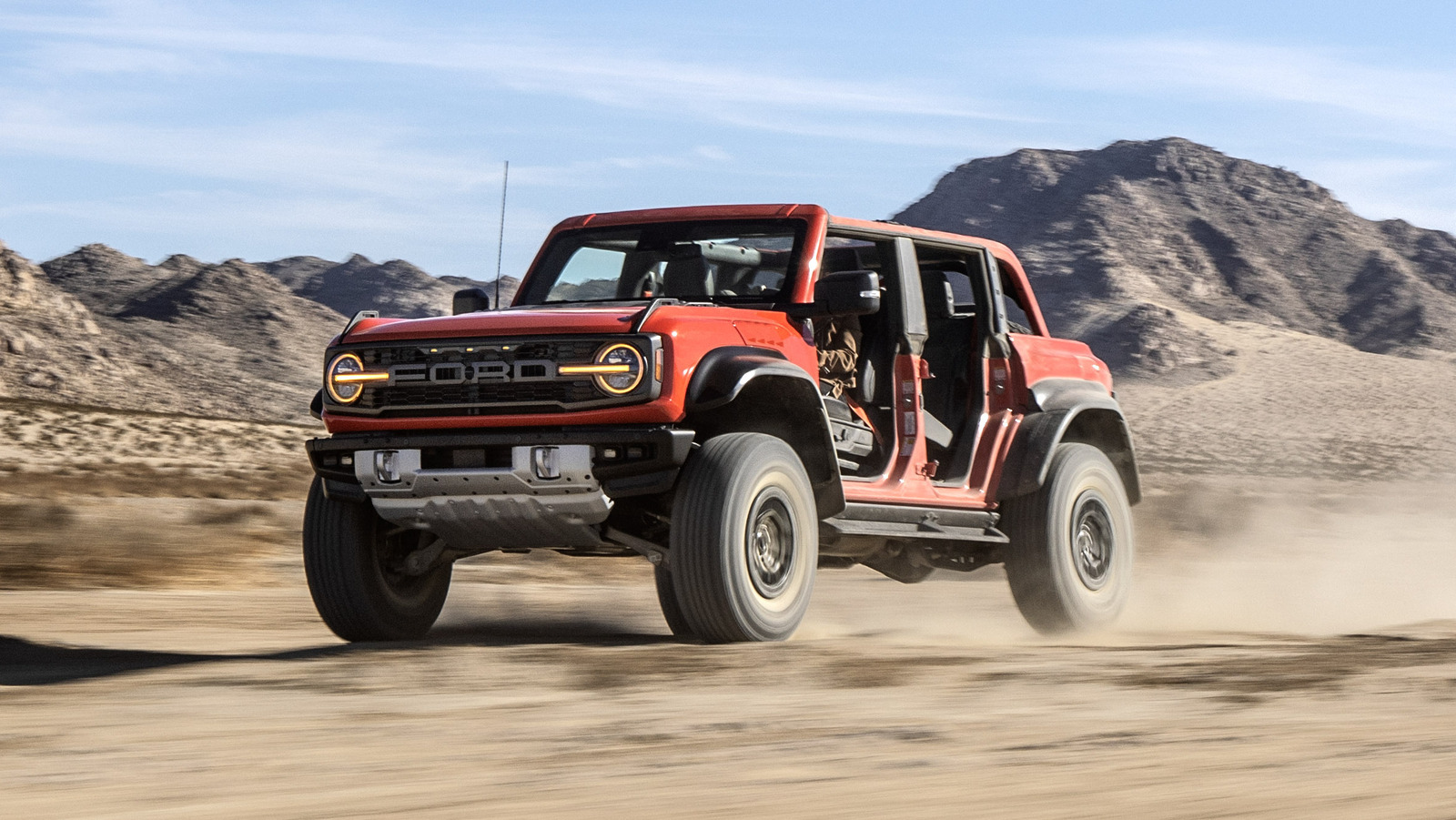 Large spaces and high-quality sound systems aren't usually two things that go well together. But, Bang & Olufsen has designed a system for the Bronco lineup that's built for the outdoors, and it's available in the Raptor. As with the rest of the range, it's only available as an option, but it promises to be worth the extra cash for audiophiles. Bang & Olufsen calls the system an "all-new take on a premium sound experience", matching the power and performance of the Bronco through 10 speakers carefully placed around the car. There are speakers in the Bronco Raptor's hood, roll bar and kick panels, and their unusual placement is designed to maintain optimum sound quality even with the roof or windows down.
The whole system is also completely waterproof, so rain, splashing water and dripping water shouldn't be a problem. Bang & Olufsen claim that each speaker is individually water treated and the exact positioning of the speakers has been determined through hundreds of hours of hands-on performance testing in all types of terrain. This is certainly new, as rivals like the Jeep Wrangler come standard with disappointing stereo systems that require expensive upgrades to be tolerable at higher speeds. The Bronco Raptor, on the other hand, should still be able to play crystal-clear music, even when bouncing around in the desert or cruising with the top down on the highway.