Rare 1 of 8 1965 Mercury Comet A/FX up for auction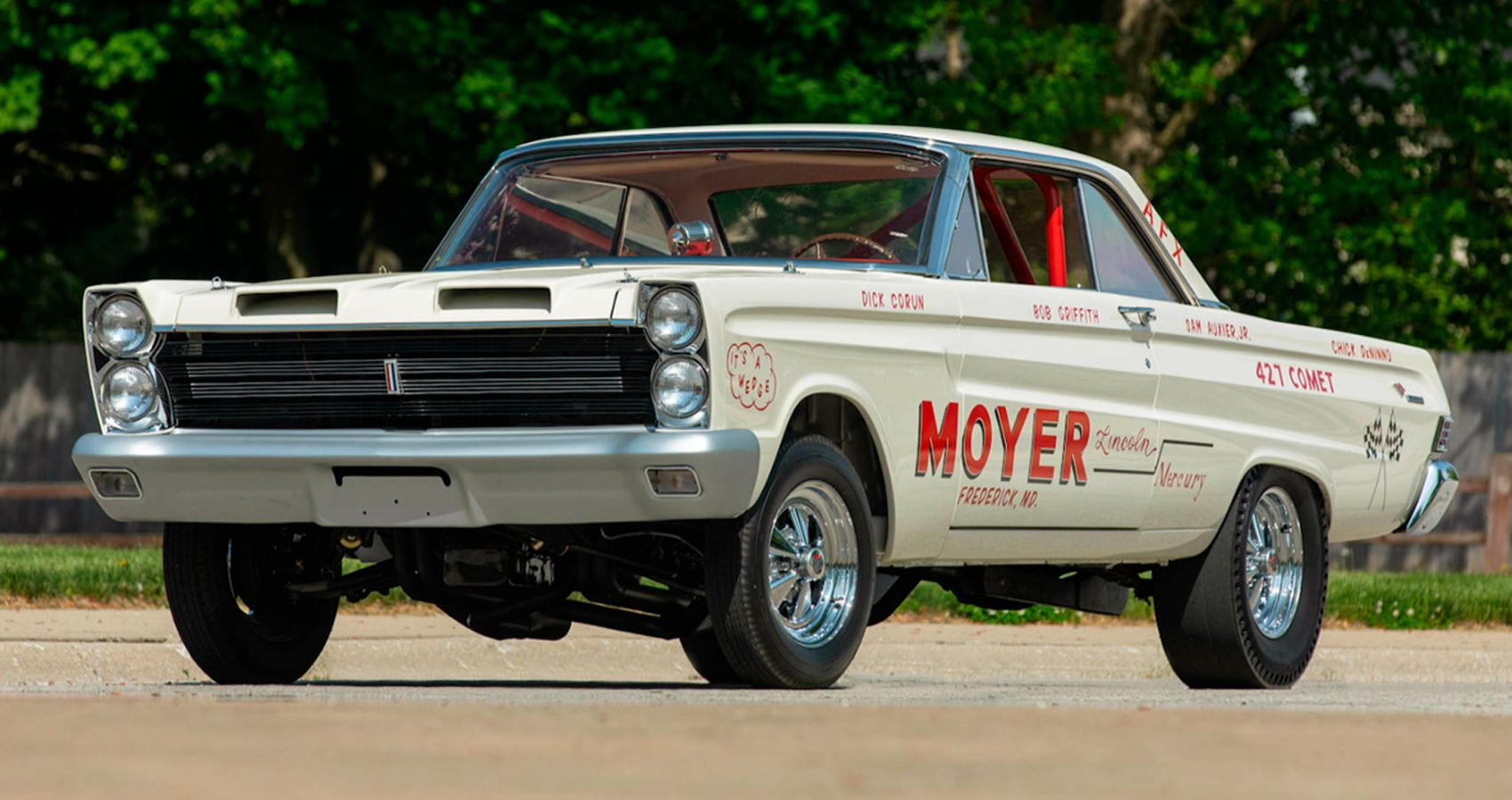 On June 9, a rather interesting car could fall into your hands if you bid on lot S145, at Mecum Auctions' Tulsa 2022.
It's a one of eight Mercury Comet Lightweight, drag racing car, built by Bill Stroppe and Associates. This is number 7 of 8, as part of the Tommy Cronk collection. Here's what we know about it Ford– automobile nameplate.
RELATED: Hemmings Find: 1964 Mercury Comet AFX 427
The 1965 lightweight Mercury Comet A/FX
Back in the '60s, when stock super cars for the track required homologation using a specific number of cars for production, the Experimental or FX factory didn't go that far. Mercury decided to take the easier route and went the F/X route instead of making 100 S/S cars and ended up making just eight A/FX Comets with the help of Bill Stroppe and Associates. They also build B/FX Comets. The A/FX Comets have found favor with specific runners, given their superiority.
This particular example got Bill Stroppe number BS1044 and headed east. Campaigned by famed East Coast Ford driver Sam Auxier Jr. for the Moyer Lincoln-Mercury dealership in Frederick, Maryland, the car still bears the original painted panels over the white body paint. The interiors are dazzling red and the car underwent a recent restoration by Ambrosio Concepts, Denver, Colorado.
The authenticity of the restoration was such that this Comet won the National Automotive Heritage Award at the 2018 Ford Nationals.
RELATED: Bid On This 482 FE-Powered 1965 Mercury Comet
Thrilling power, classic designs equals a lot of eyeballs
The 1965 Mercury Comet hardtop remains an easily recognizable car with F/X printed on the body and a dual front scoop in the front. The hood scoop as well as the bumpers and doors were fiberglass.
Power comes from professionally rebuilt Hi-Riser side-oil FE 427 series engines with modern touches such as "Ross pistons with skirt lube coating, Crower billet crankshaft, Crower billet steel rods and roller camshaft, and ported and polished heads finished by Ladd's porting service in Elkridge, Maryland. "
There's an intake and two Holley 4-barrel carburetors, all mated to a 4-speed manual transmission, controlled by a Hurst shifter, of course. You can spot the roll bar and it rolls on Cragar SS wheels, vintage tires and decent FX suspension components.
It will come with a notarized letter listing the VINs and destinations of the other eight A/FX Comet Lightweights, just to see what happened to the Comet F/X family. It is an amazing classic and likely to make the buyer very happy.
Source: Mecum
1967 Mercury Comet Garage Kept For 55 Years Is An Unmodified Stunner
Read more