NMC rallies Manton for victory | Sports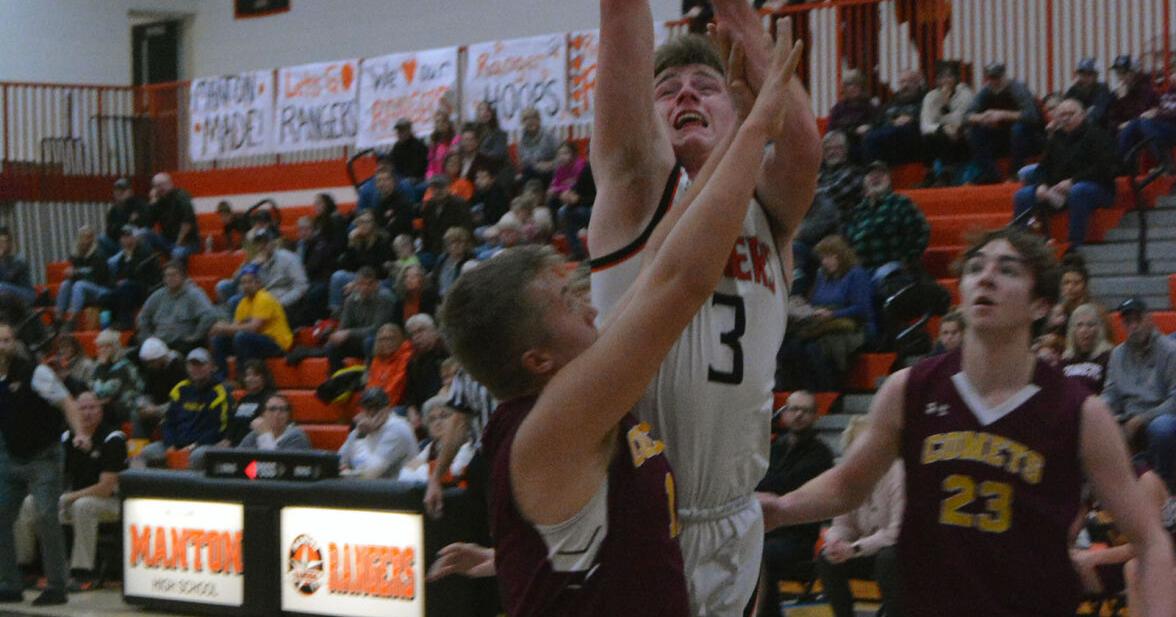 MANTON – The wake-up calls are here.
And they were able to answer the bell every time.
Northern Michigan Christian did it again, overcoming a slow start to beat Manton 56-50 in a Highland Conference boys' basketball contest on Thursday.
The Rangers bombed the Comets early with a 21-5 lead after the first quarter before NMC righted their ship.
"Thanks to them for bringing the defense up and punching us in the face," NMC coach Kyle Benthem said. "They broke our press really well, hit three in transition and we couldn't do anything."
A defensive change changed things for NMC in the second quarter as the Comets beat Manton 18-4 to trail only 25-23 at halftime.
"I thought, again, for the second game in a row, our effort was incredible," Manton coach Ryan Hiller said. "We started really strong, hitting four threes in the first quarter and that really boosted us.
"We just had trouble scoring in the second and third quarters and that really hurt us."
NMC continued their solid defensive play in the third quarter and led 38-27 early in the fourth before Rangers made it interesting in the final game.
"We changed our defense in the second quarter and were able to settle into the game," Benthem said.
Trevin Winkle led NMC with 21 points while Blake DeZeeuw had 15 and Landon Ochampaugh added 10.
Luke Puffer beat Manton with 15 points while Johnathen Traxler had 13, Lincoln Hicks 11 and Lucas McKernan seven.
NMC are at Sanford Meridian on Monday while Manton host Beal City on Tuesday.