Island County Sheriff's Office: Fireworks shake houses, hit cars | New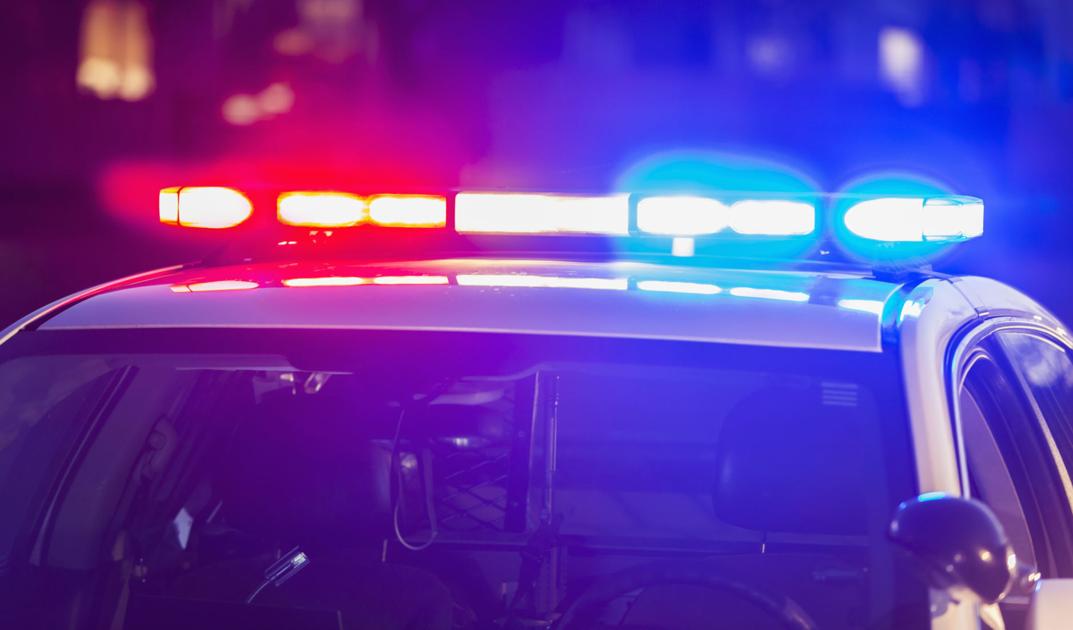 [ad_1]

A two-car accident occurred on Mountain View and Elger Bay Road.
A white Mazda parked in Iverson Beach had a broken window and a stolen purse.
An 80-year-old man was wandering in the middle of S. East Camano Drive.
A caller from Juniper Beach Road reported that her 60-year-old cousin had passed out from the heat.
A loud complaint on Iverson Road came after midnight, a persistent problem. The revelers were loud but didn't fight.
A black SUV raced through Iverson Beach Road, throwing bottles.
A bee breeder reported that his hives had been overturned on Clear Morning Lane.
A woman reported that her husband, who has dementia, drove away.
A vehicle near Elger Bay Road and Dry Lake Road pulled out mailboxes and landed in a ditch.
Garbage and recycling bins on Kahlua Court were struck by two vehicles.
A caller on Moe Road reported that a dog they found the night before had "been a handful" trying to break free and chew on the fences.
A toddler was locked in a Chevy Tahoe on E. Mountain View Road.
A vehicle was blocking the roadway next to the boat launch on Beach View Lane. The caller said it looked like the owner was camping.
The drag racing cars at Bernie Road almost ran over a dog.
A boat lost power and the tide brought it to the beach near South Camano Drive, but now the tide was going down. Two people on board have requested assistance as they do not have cell reception.
Illegal fireworks and mortars were reportedly set off on Blackburn Road, causing car alarms to be set off.
A caller from Central Drive said he misplaced a gun and may have thrown it away.
A boat was reported stolen in the open storage area of ​​the Buena Vista area.
The occupant of a silver Dodge pickup was dumping garbage on Triangle Cove Lane.
A driftwood fire on the beach was reported as a hazard as it was near a field at 8th Street and Sunset Drive.
A barking dog was reported at 2 a.m. on Sauk Road, a persistent problem.
A vehicle veered off Vista Drive, struck an apple tree near Grandview Avenue, and left strewn glass.
A couple from Sauk Drive reported that neighbors harassed them because of their dog's barking the night before.
A retired law enforcement officer reported that a 1990's gold / green Toyota Camry was traveling over 120 mph northbound on S. East Camano Drive at Dallman Road.
Numerous parking problems were reported at the Utsalady and Maple Grove boat launches. A gray Suburban illegally parked without a sign was parked in a handicapped area, so close to the declarant's handicapped area that he could not get into his vehicle. A truck with a disabled sign and a trailer parked on the beach near the Utsalady boat launch. An appellant was furious that his vehicle was being towed. He said he parked it where he did because others were occupying the disabled parking lot.
The appellant said they had just put out a fire on Ivy Way and Dry Lake Road from the Cross Island trailhead that leads to Cama Beach Park. Obviously, someone detonated a metal container with fireworks in the dog bag container, causing a fire three feet in diameter.
Illegal fireworks and mortars have been reported on Blackburn Road, Salal Place, Emerald Crescent Court and Pilchuck, Lehman and Shuksan.
An older green / blue 1990's Ford Expedition reportedly checked mailboxes on Elger Bay Road at 1 a.m.
The Hickory Street caller said his two horses were at large, last seen the night before.
A caller on Fisher King Way reported burning trees near a house across the street.
A man reportedly stood in the middle of Highway 532 at Good Road, walking in traffic.
Other traffic problems were reported at the boat launch at Utsalady Point Road and Shore Drive. A vehicle was blocking the boat area and a man was belligerent.
Other complaints of illegal fireworks have been filed on Smith Road, Cascade View Drive. Fireworks were hitting cars traveling on N. East Camano Drive in Shumway Road. People reportedly set off fireworks near an eagle's nest on Country Club Drive. Hennings Drive was called a war zone with constant fireworks. The fireworks were so loud on Hemlock Drive that they would have rocked the houses.
A caller from Diana Place reported that a girlfriend stole a gun and ammunition from the trunk of her car.
A caller on Stillaguamish Drive reported seeing an uncontrolled fire on W. North Camano Drive after midnight.
Fireworks and loud parties were reported after midnight on Iverson Road, Bower Lane and Cascade View Drive.
A driver reported that fireworks struck her vehicle on S. East Camano and Lehman roads. The driver said people were intentionally shooting fireworks across the road.
A caller from Sandy Drive said minors were riding ATVs in the neighborhood in the middle of the road.
A bushfire was in progress on Bretland Road despite a burning ban.
A caller saw someone looking out their windows and then trying out the doorknob on Valley Street.
[ad_2]