Gators bite Bobcats with late rally | local sports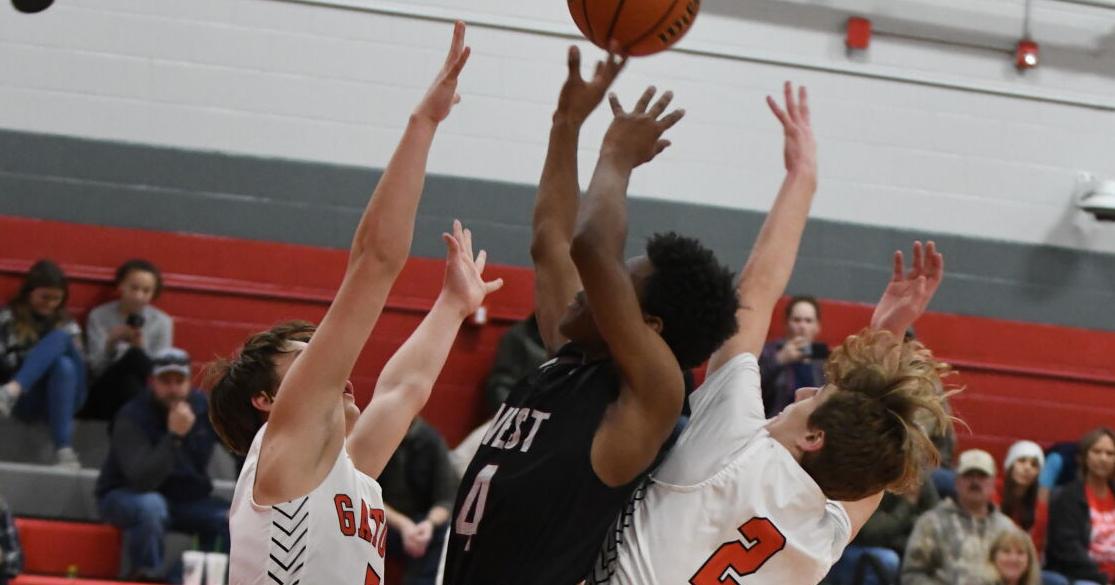 The West Bobcats were defeated by the North Gators 43-39.
The Gators took the lead in the last minute of the fourth quarter and secured their victory with a series of free throws in the final seconds.
The Bobcats lead in the first quarter. Adrian May made his way to the net for two points. Lucas Taylor-Rodriguez took the line and scored four runs for the Bobcats. Phillip Lemon put two runs on the charity stripe board to give the Bobcats an 8-4 lead over the Gators at the end of one.
The Bobcats held on to their lead in the first half. Taylor-Rodriguez drained two 3-pointers to keep the Bobcats in front. Ryland Nestor drove to the basket for two runs. The Gators trailed 16-10 at halftime.
The Bobcats kept their pace. Jeremy Adkisson charged the basket for two points. Taylor-Rodriguez kept his shot behind the line for three points. Lemon rushed to the hoop for two points. Lemon drained two free throws to hold the Gators to a two-point deficit. The Bobcats led 25-23 late in the third period.
The Bobcats and Gators were neck and neck to start the fourth quarter. May took a free kick to give the Bobcats a one-point lead. Taylor-Rodriguez drained two more 3-pointers for the Bobcats, but the Gators were following.
He drove to the basket for two runs, but the Bobcats defense couldn't hold off the Gators. Nestor had two free throws and Lemon made three to keep the Bobcats and Gators neck and neck throughout the final minutes. The Gators worked to the basket for two points. To stop the clock, the Bobcats had to foul, causing two of the Bobcats to foul. The Gators didn't miss their free throws and took a four-point lead.
The Bobcats will start the tournament on January 17.