Elon Musk hopes Tesla can lower vehicle prices in the future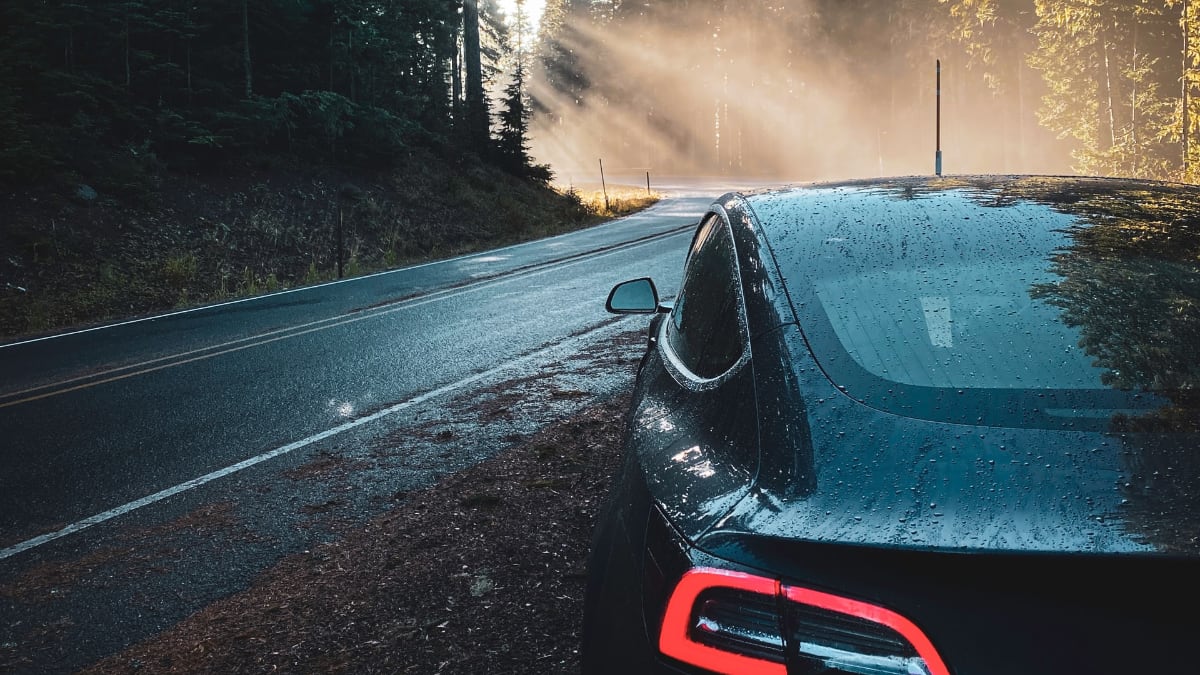 By Gabe Rodriguez Morrison
Tesla CEO Elon Musk said Tesla could start cutting prices for its electric vehicles, which have risen 20-30% over the past two years.
When Musk was asked when we can expect Tesla to lower prices again, Elon said Tesla may lower prices when "inflation subsides."
One of the biggest complaints about Tesla's electric cars is their cost. At the end of 2017, Tesla started with the long-range RWD Model 3, and over the next year or two, prices actually went down as Tesla reached volume production and manufacturing efficiency.
However, as we reach 2020, the pandemic has caused supply chain issues and inflation which has negatively impacted the automotive industry as well as the economy in general.
In early 2020, the Tesla Model Y started at $53,000. Today, the same vehicle starts at $66,000, which represents a price increase of 25% in less than two years.
However, these drastic price increases did not affect demand. In fact, recent gasoline price inflation has contributed to a large backlog. Some Tesla models have a 6-10 month lead time on new orders.
Although Tesla has increased its prices over the past two years, its gross margins have also increased. This means that Tesla's price increases have exceeded their cost increases.
This is because Tesla must set prices based on the cost of vehicles produced 6-10 months from now rather than the cost of vehicles produced today.
In other words, vehicles ordered today are priced based on the cost of vehicles produced (and delivered) 6-10 months from now to account for future cost increases.
With so much uncertainty around the supply chain and inflation, it's hard for Tesla to accurately forecast these costs.
If inflation calms down, we can lower car prices

— Elon Musk (@elonmusk) July 15, 2022
Once these issues are resolved, Tesla hopes to lower their prices. A big part of Tesla's mission is to lower the prices of electric vehicles to make them accessible to everyone.
By Gabe Rodriguez Morrison
Tesla CEO Elon Musk said the company is getting closer to integrating Valve's Steam gaming platform into its in-car game console. This integration would result in a vast array of video games inside Tesla vehicles.
Elon says Tesla is making progress on Steam integration and the automaker is aiming for a demo next month.
Coincidentally, Tesla has its AI Day 2 event scheduled for September 30, which has been pushed back from its original August 19 date. Tesla plans to show off its humanoid robot among other "many exciting updates." Now might be a good time for Tesla to share its progress on Stream integration as well.
We are progressing with the Steam integration. Demo probably next month.

— Elon Musk (@elonmusk) July 15, 2022
Tesla's current in-car play adds a lot of value to the Tesla ownership experience, but the automaker has bigger plans for play inside its vehicles.
Elon recently said that "entertainment will be key when cars drive themselves," which he thinks Tesla can achieve later this year.
In addition to Steam integration, Tesla offers video games inside its vehicles through "Tesla Arcade", which could eventually compete with other gaming platforms such as Apple's AppStore, Playstation Store or the Xbox Marketplace.
The new Model S and Model X feature a new gaming computer capable of 10 teraflops of processing power, enabling in-car gaming on par with today's latest consoles.
The new game system is integrated and connects to the front and rear screens of Model S and Model X.
Elon also revealed that the new computer has more storage to store more games on the platform. Tesla's Bluetooth controller compatibility will allow play from any seat.
The videocardz website has compared Tesla's specs with next-gen consoles, showing that at least in terms of specs, Tesla's gaming platform in the Model S and X is on par with the latest generation of consoles. of game.
Tesla owners are excited about the potential for integrating Steam into their cars. Although it was an exciting development, according to the Tesla hacker @GreenTheOnlyonly the new Model S and X feature the discrete AMD GPU which provides "next-gen" level graphics.
MCU 3-based Model 3 and Model Y vehicles do not include the discrete GPU, which means some games may be exclusive to Model S or X.
It's unclear if Steam integration will be available for MCU 2 vehicles, although Tesla has a habit of making software that supports as many of their cars as possible.
Tesla still occasionally updates its original 2012 Model S vehicles with user interface improvements and new features.
Tesla has previously pushed high-end games such as The Witcher and Cyberpunk 2077. We should know more soon.
Apple CarPlay and Android Auto are now available in all Tesla models – sort of. Michał Gapiński released the second version of his workaround, the Tesla Android Project.
In February, the Polish developer first demonstrated a hack enabling CarPlay and Android Auto in Teslas. It was hard to say exactly how he did it, but now he's created a new video showing off his latest build, along with a website listing what's needed and how to do it.
However, if your mastery of technology ends in downloading apps or fiddling with cables, this isn't for you. Gapiński included a shopping list of required items, including a Raspberry Pi, a series of small single-board computers, an LTE modem, a mini fan, something called a Geekworm TC358743XBG HDMI-CSI-2 for video, and the list continues. Then you enter the 15-step process to make it work.
According to its creator, this method is a simplified way to encourage more people to use the workaround. The website states, "The main focus of this release is simple: usability. For the project to scale and become popular in the Tesla community, it must provide a responsive Android experience. Otherwise, people won't use it.
The payoff seems worth becoming tech-savvy. Gapiński uploaded a 6-minute video (below) showing the latest version of his work.
He says he's stripped down some of the components, and the installation guide should have users up and running "in minutes." The video shows Apple Music playback, routing maps to destinations and YouTube playback – even when the Model 3 is not parked.
This latest version comes just days after Elon Musk made several critical reviews of the current Tesla software, calling it browser trash and saying Tesla can do better with the user interface.
It also comes just weeks after Apple revealed a vastly improved CarPlay at the 2022 Worldwide Developers Conference. The revamped CarPlay looks much more customizable, and is said to integrate seamlessly into vehicles instead. to have a CarPlay window that takes control of the screen.
At Apple's WWDC, the company said CarPlay is a must-have feature for car buyers. According to Apple, 79% of buyers in the United States would only consider a CarPlay-enabled vehicle. Well, good news for those buyers, it looks like Gapiński just made Teslas CarPlay compatible.