East Texas Crisis Center to Host Auto and Cycle Show, Mustang Sweepstakes for $10 | News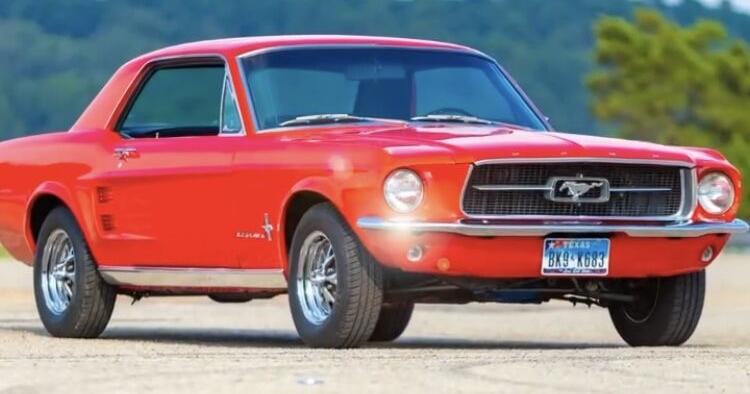 The East Texas Crisis Center is set to host its 32nd annual East Texas Auto and Cycle Show this weekend with a new location, more cars but the same annual raffle tradition. a car for only $10.
ETCC's largest public fundraising event, the Auto and Cycle Show, is usually held at the Harvey Convention Center as a three-day event, but due to the center's construction of congress, it will be a one-day event and the event will require more support. this year, said Jeremy Flowers, special events coordinator at the East Texas Crisis Center.
"We are facing a significant loss of revenue because, having to move the show outside, we are unable to charge an entry fee," Flowers said.
The show will take place this Saturday from 10 a.m. to 3 p.m. in the Green Acres Baptist parking lot.
Flowers mentioned that while the relocation weighs on annual revenue, there is at least one major upside: the site can hold more cars.
The Harvey Convention Center typically holds up to 70 cars, but this year's location will allow attendees to enjoy more than 300 cars, trucks and motorcycles.
The event still features a car raffle that attendees can enter for just $10. This year's car is a 1967 Mustang Viper Red.
"It's a one-owner car that's been with Tyler his whole life. A $10 donation and winning this car is basically a win-win situation," he said. a beautiful classic car, but you're also giving to a great cause that is much needed in the community.All proceeds go to help support survivors and their children who have been impacted by some form of violence…and people in our community who require the services provided by the East Texas Crisis Center.
People interested in the Mustang 67 can currently buy raffle tickets online at https://autoandcycleshow.com/raffle-car.php until March 19 at 2 p.m. and people can buy as many tickets as they want. wish, said Flowers. Winners will be announced at the event around 2:15 p.m.
Flowers would like to thank the East Texas community in advance and encourage people to attend the event which supports those in need.
The event is also currently taking automatic registration for vehicle owners wishing to attend the show. Registration is still open and will be open the day of the event from 8am to 10am and will cost $20 per vehicle. There are currently 115 registered vehicles out of the 300 places available.
The family event will also include live music performed by the Tyler All-Star Band with special guest The Magills. Kids will also have an area with new and vintage fire trucks, drift trikes, and a tour of the MRAP Sheriff's Department.
Catch Me If You Can and food trucks Juicy J's Tex Melts and Azalea Catering will also be at the event.
To donate to ETCC, visit etccc.org.