Council Member Kim Bergel to Launch Campaign for Supervisor Position with Rally at Madaket Plaza Tomorrow Afternoon | Lost Coast Outpost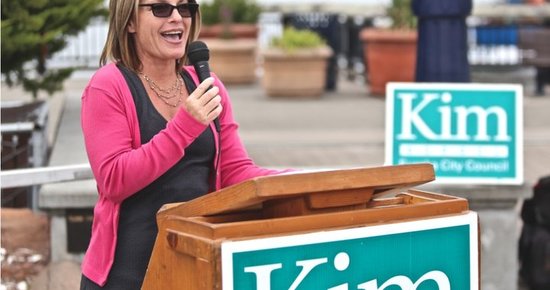 ###
PREVIOUSLY:
###
Bergel for Supervisor campaign press release:
Eureka City Councilwoman Kim Bergel will kick off her campaign for the Humboldt County Board of Supervisors representing the Fourth District on Thursday, January 20 at 4:30 p.m. at Madaket Plaza at the foot of C Street in Eureka.

During her nearly eight years on the Eureka Council, Kim has worked diligently to improve the health, safety and quality of life of her constituents. She worked with the Transportation Safety Board to have Eureka declared a bike-friendly community, supported community projects like the Redwood Skywalk at the Zoo, and passionately endorsed the return of Tuluwat Island to the tribe. Wiyot. She has worked with police and mental health professionals to better meet community needs through CAPE, UPLIFT Eureka and MIST, which help individuals and families find employment and housing.

Kim is dedicated to creating a fairer tax system for cannabis growers and businesses and finding other ways to better support this legacy pillar of Humboldt's economy. As County Supervisor, she will also continue to come forward and express her strong support for nurses and healthcare professionals who are struggling to achieve safer staffing levels and more reasonable working conditions in our hospitals and nursing homes. care.

Kim acknowledges that many upcoming opportunities for Humboldt, including new communications infrastructure, port development, offshore wind power and onshore fish farm, will require political support as well as strong infrastructure. Humboldt County needs the well-paying jobs and other benefits that these progressive projects will bring.

"I show up, I'm in the trenches, I listen and I'm easily accessible. I'm passionate about Humboldt and I'm passionate about building a better future for all of our citizens. said Kim. "Let's build on what works and tackle the challenges together.