Car show draws crowds to downtown Selinsgrove | New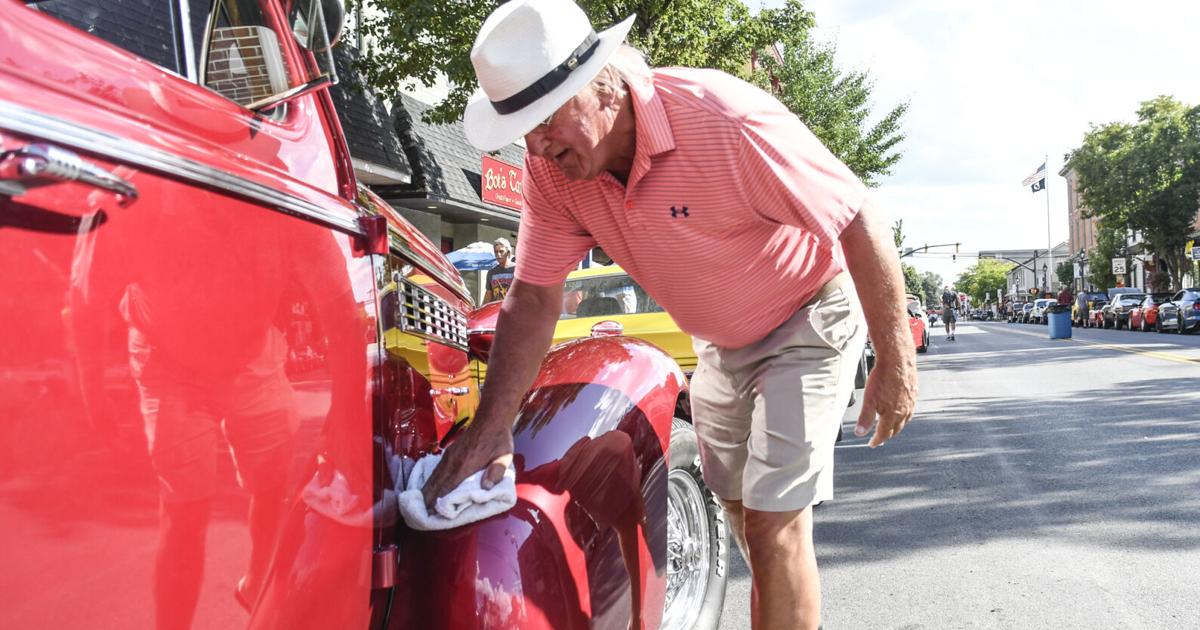 SELINSGROVE – Neal Furman leaned in close to inspect a 1960 Chevrolet parked on Market Street in Selinsgrove on Thursday night after admiring several other classic vehicles at the Wheels in the Grove event.
"I grew up with them. It's nostalgic," the Lewisburg resident said as he and his wife, Nancy Furman, checked out some of the 105 vehicles on display.
This is the second year that the Rotary Club of Selinsgrove has held the car show in the borough which is expected to bring in just over the $7,000 it brought in last year, the co-chairman said. event, Tom Gates.
Selinsgrove Rotary provides financial assistance to non-profit community groups and scholarships to students at the Selinsgrove area school.
Event co-chairman Dave Lawer said the idea for the auto show came during the COVID-19 pandemic.
"We wanted to generate some exposure for restaurants and businesses," he said.
Domenico Napoli said the 3.5-hour event helped pack his main restaurant, Isabella, throughout the evening.
"It's a Thursday in the summer and normally people are grilling at home," he said. "It's a good day for us."
While several people set up lawn chairs in the Commons to listen to live music, car owners and enthusiasts strolled along Market Street to check out the classic vehicles.
Jim Swineford of Mount Pleasant Mills frequently polished his 1961 Corvette with a rag while talking about the vehicle he's owned since 1972.
Fearing that their two sons would fight over ownership of the classic car, his wife, Carol Swineford, surprised him by buying a restored 1934 Ford about 17 years ago.
His answer ? "He said to me, 'We need to have more children,'" she said.
After parking his silver 2014 Corvette, Jim Shipe of Selinsgrove walked down the high street checking out other cars.
"I love all the old classics," said the travel enthusiast who owns two cars, two motorbikes and a boat.
Mike Zaliznock, from Selinsgrove, enjoyed vintage vehicles which he said reminded him of the cars he owned when he was younger, such as a 1965 Mustang which offered "more chances to hit on a girl".
Seeing so many classic cars in one setting brought back a lot of memories for many.
"There are a lot of emotional ties to these cars," said Lawer, who shared one of his own not-so-pleasant memories of the 1965 Mustang he allowed his brother to drive when he went to Vietnam. .
While fighting overseas during the war, Lawer received a phone call from his brother informing him that he had crashed the beloved car on a bridge en route to New Orleans and was fell into a river.
"My fist didn't unwrap for about six months," he said.