Avery brand Bristol and the Cherokee drag racing sweep | Sports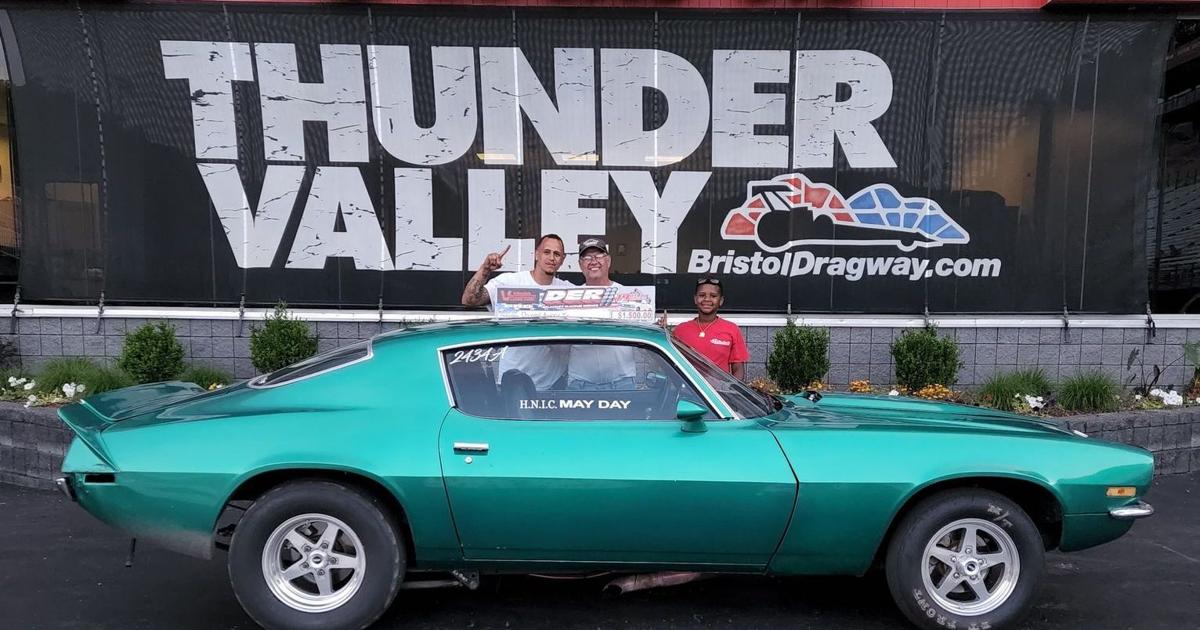 Danny Avery Jr. was the winner of two northeast Tennessee drag strips on consecutive days.
The Elizabethton racer won Sunday's DER Bracket Series race at the NHRA-sanctioned Bristol Dragway. Driving a green Chevrolet Camaro, the former Science Hill basketball star beat Justin Holston of Rural Retreat, Va., in the final lap.
A day later at the IHRA-sanctioned Cherokee Race Park in Rogersville, Avery took the No Box victory by defeating Randy Johnson, the brother of former NHRA Pro Stock World Champion Allen Johnson, in the final round.
Avery talked about beating East Tennessee racing royalty for the big Memorial Day win and getting a chance to mingle with Johnson's family, including his parents.
"It was really special to run Randy Johnson, Allen's brother, in the final," Avery said. "It was great to have a photo in the winner's circle with Roy in there."
Morristown driver Scott Sanders was the winner in Pro, which is the class with the late box at Cherokee, with Dustin Light the runner-up. Jada Davis won the Junior Dragster race.
Cherokee Dragway has an IHRA Summit SuperSeries points race scheduled for Saturday.
BRISTOL ROAD
Seth Street, a Twin Springs High School graduate who now lives in Richlands, Va., defeated Kingsport veteran Van Greer in the Super Pro final. Greer, the son of inaugural NHRA Funny Car World Champion Shirl Greer, drove a yellow AMC Spirit.
In a battle of Pontiacs, Eric Colley of Bristol rode his Trans Am to a narrow victory over Cody Spears of Mt. Carmel in the Sportsman Finals.
Another Mount Carmel rider who finished second was Kaden Haynes, who finished second to Bryce Acuff of Knoxville in the moto finale. Bluff City's Danny Guinn beat Mike McMillan of Castlewood, Va. in the Trophy Finals despite McMillan's near-perfect .001 reaction time.
North Carolina racer Will Creasman edged out Carley Brown of Blountville in the Junior Dragster, Division 3. Other Junior Dragster winners were: Brayden McCown of Kentucky in Division 2 and Hunter Street of Richlands in Division 1.
Bristol Dragway holds its popular street fights on Saturday. The NHRA Thunder Valley Nationals are fast approaching Father's Day weekend, June 17-19.
KINGSPORT SPEED
A rainy forecast doomed the race at Kingsport Speedway last Friday night. Shopping is set to resume Friday with a $2 hot dog night. The Late Model Stock is the featured class with races also scheduled for the Sportsman, Street Stock, Pure 4 and Mod 4 divisions.
DIRT TRACKS AND MOTOCROSS
Volunteer Speedway is closed until July 1. For those yearning for dirt track action, some of the closest venues hosting Saturday races are Wythe Raceway in Rural Retreat, Va. and Tazewell (Tenn.) Speedway.
The Hot Summer Nights Supercross series returns to I-81 Motorsports Park on Saturday night. There is only one week left until Muddy Creek Raceway hosts the Vintage National MX event June 10-12.