Around NH: Look for a power tower in Hampton and a car race to Mt. Washington's auto route | A&E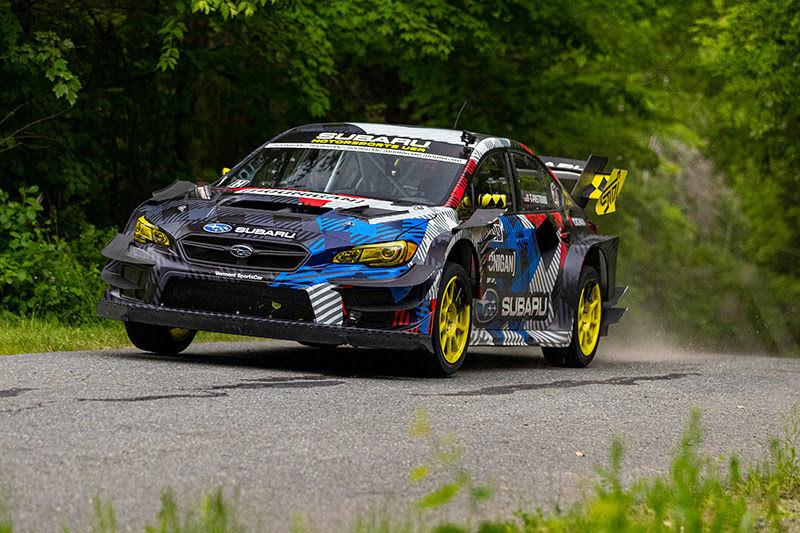 They roar up to Mount Washington
GORHAM – Eighty competitors from California to Maine will take the wheel of the 2021 Subaru Mt. Washington Hill Climb this weekend.
This year's terrain for what is dubbed the "Rise to the Clouds" on the 7.6-mile mount. Washington Auto Road features a mix of road racers, rally drivers, circuit racers, hill climbers and time trial drivers.
The pack includes the five-time rally champion of the United States and the current Mt. Washington Hillclimb record holder Travis Pastrana of Annapolis, Maryland. He hopes to beat his current record of 5 minutes 44.72 seconds on the course.
Old mount. Washington Hillclimb record holder and fan favorite Tim O'Neil of Whitefield will also be back. (He clocked at 7:40 in the climb of the 1990s.) He will drive an AMX Rally and Hillclimb special car he recently built to compete in the New England Forest Rally in Newry, Maine.
In addition, several amateur runners from New Hampshire – three competitors who have competed in 15 previous hill climbs, will be returning – Drew Young of Loudon, David Patten of Dunbarton and Don Taylor of Claremont.
The event runs from Friday to Sunday, with motorsport focused activities for all ages including a vendor and catering area, historic car shows and an autograph session, all topped off by the main event. of Sunday.
A barbecue and food truck festival is coming to Milford
MILFORD – The Great New England BBQ and Food Truck Festival 2021 will be parked at Hampshire Dome, 34 Emerson Road, from 11 a.m. to 7 p.m. on Saturday.
There will be a beer tent, cornhole tournament, kids' area with face painting and bounce house, indoor and outdoor craft vendors, and live music.
Admission is $ 5 in advance and $ 10 at the door; free for 14 years old and under.
Sarah Lee Guthrie to perform two NH concerts
Sarah Lee Guthrie, who is part of a three-generation folk tradition that began with her grandfather, music pioneer Woody Guthrie, and includes her father, music storyteller Arlo Guthrie, has a few Granite State shows coming up. .
She will perform Nova Arts, with Charlie Chronopoulous, Friday at 7:45 p.m. at Brewbakers, 48 ​​Emerald St., Keene. Tickets cost $ 25. Info: novaarts.org.
On Saturday, Guthrie will perform at 1 p.m. at Stone Church, 5 Granite St., Newmarket.
Tickets for the Heptunes show are $ 25, with seating ranging from $ 50 to $ 150.
Over 100 vendors at the Lincoln Craft Festival
LINCOLN – The 28th Lincoln Summer Craft Festival will be on full display in the front field of Lin-Wood School along Main Street on Saturday 10 a.m. to 5 p.m. and Sunday 10 a.m. to 4 p.m.
Over 100 expert craftsmen will present and sell jewelry, pottery, scarves, puzzles, calligraphy, bead jewelry, cutting boards, soy candles, sports team clothing,
Children's clothing, fused glass, furniture, ornaments, leather goods, flower arrangements, nature photography, wooden signs, fleece and folk art, as well as specialties and treats.
Weekend on the front page of the NH Antiques Show
MANCHESTER – The 64th Annual New Hampshire Antiques Show takes over at the Doubletree by Hilton, 700 Elm St. today through Saturday.
More than 65 dealers will be on site.
The event is sponsored by the New Hampshire Antiques Dealers Association, which provides details of participating dealers on nhada.org.
The hours of operation are 10 a.m. to 7 p.m. today and Friday and 10 a.m. to 4 p.m. on Saturday.
Admission is $ 15 today and $ 10 Friday and Saturday; it is free for those under 30, on presentation of an identity document. Info:
In addition, the Collectors Fair, presented by Disaia Management, continues today from 10 a.m. to 6 p.m. at the Sullivan Ice Arena at Saint Anselm College. More than 60 suppliers are expected.
Power Tower at the Casino Ballroom
HAMPTON – Legendary funk-soul group Tower of Power performs in the Hampton Beach Casino Ballroom at 8 p.m. on Friday.
The group's classic hits include "You're Still a Young Man", "So Very Hard to Go", "What is Hip?" and "Don't Change Horses", as well as more recent songs "Stop" and "Do You Like That? "
Ray Greene joins the band on the road as lead singer.
Tower of Power has released a double CD, triple vinyl and DVD to celebrate "50 years of funk & soul: live at the Fox Theater".
'Soul Sensations' tonight at Cranmore
CONWAY – Pat Colwell & the Soul Sensations will share dishes from Motown and Memphis at the final concert of the Arts Jubilee Summer Concert series of the summer season at Cranmore Mountain Resort.
The Riley Parkhurst Duo will open the show at 6 p.m.
Admission is $ 15 for adults; it's $ 10 for seniors, $ 5 for students, and free for kids 12 and under. Bring a lawn chair or blanket.
Musical premieres at Barnstormers
TAMWORTH – The Barnstormers Theater is presenting the musical "Far From Canterbury" this week until Saturday, August 21.
This new musical inspired by Geoffrey Chaucer's "Canterbury Tales" centers on a knight who will be condemned to death if he does not discover – in a year – this riddle: what do women want most? "
Katherine Carter directs the production, which features screenplay, music and lyrics written by Danny K. Bernstein.
"'Far From Canterbury' has an electric score full of contemporary pop musical theater. We hope grandparents, grandchildren and everyone else will come and enjoy this show together," said Joe Longthorne, Acting Artistic Director of the theater.
Free family day in the Lake District
MOULTONBOROUGH – The Lakes Region Conservation Trust, Moultonborough Recreation Department and Castle in the Clouds have teamed up for a free day of family fun on the meadow at Castle in the Clouds.
From 11 a.m. to 2 p.m. there will be lawn games, kite flying, a scavenger hunt, ballooning animals, a disc golf demonstration, crafts and music by Tim Hazelton.
Auto show takes over Tuscan village of Salem
SALEM – The Tuscan village will host its annual auto show, Concorso Italiano, from 10 a.m. to 4 p.m. on Sunday.
Hundreds of exotic cars from around the world will be on display.
In addition, there will be live music, family entertainment and catering tents.
Discover the outdoors at the "Plein Air Invitational" exhibition
JAFFREY – The "Plein Air Invitational" will be presented on Saturday at a reception from 5 pm to 7 pm at the Jaffrey Civic Center, 40 Main St.
The exhibition will run until September 24 and will feature landscape paintings by artists Phil Bean, Keith Demanche, Jennifer McCalmont, Lennie Mullaney, Lisa Regopoulos, Chris Reid and Marilyn Wendling.
There is no admission fee. The center is open Wednesday to Friday from 12 p.m. to 5 p.m. and Saturday from 10 a.m. to 2 p.m.