582 Chevy Big Block Turns This Camaro ZL1 Into The Ultimate Legal Street Race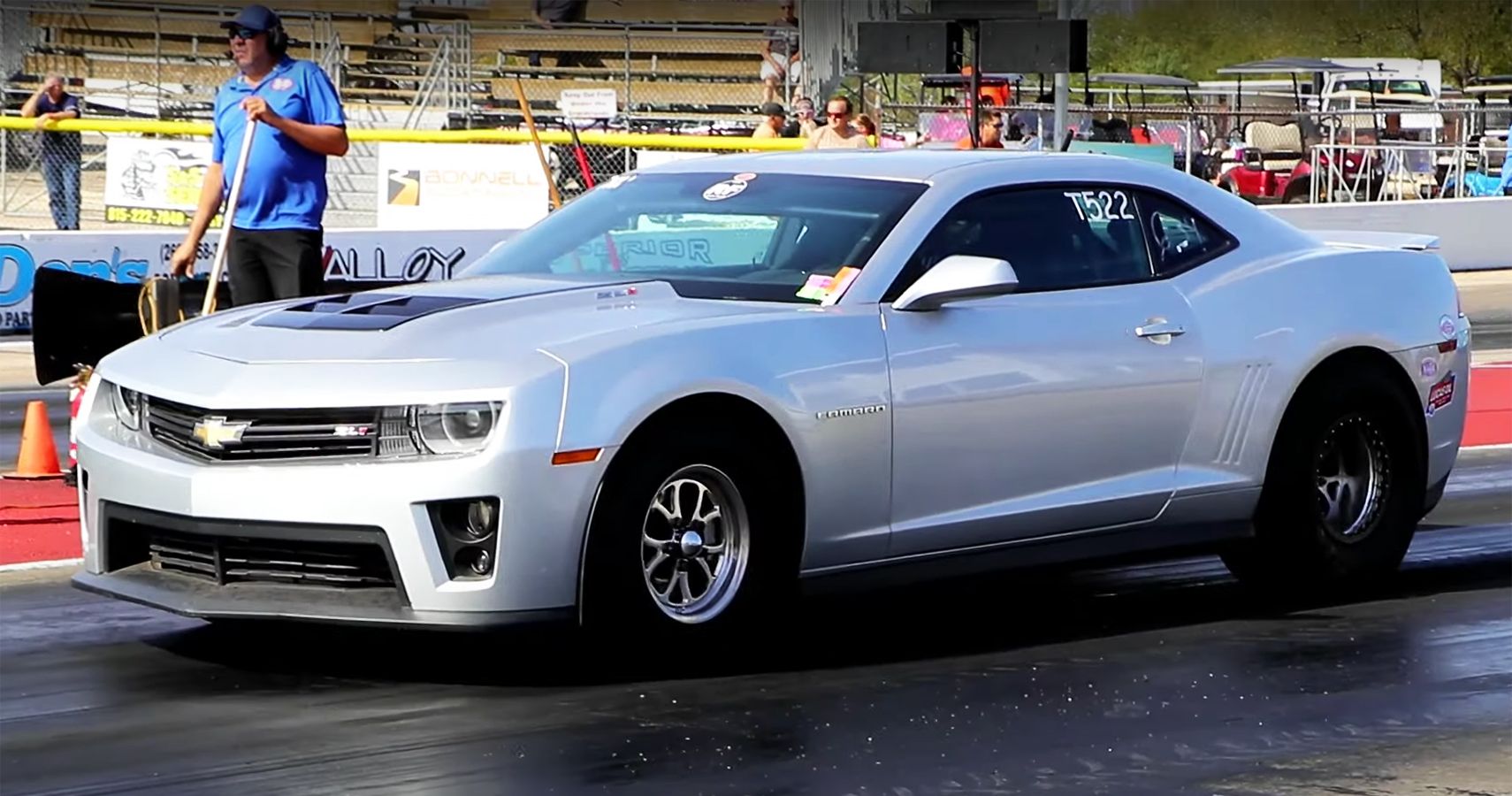 Chevrolet Camaro customers with a penchant for American muscle have taken the ZL1 as the fastest route to more powerful performance since 1969. Thanks to a 6.2-liter LT4 supercharged V8 engine and complementary upgrades, the Camaro ZL1 2021 is not a car to mess with on the road.
But if a Camaro is owned by an engine manufacturer, a stock ZL1 engine may not be enough. This is the reason why this silver Camaro ZL1 drag racer is powered by an engine approximately 150% more massive than its original mill.
Subscribe to our YouTube channel
Camaro ZL1 mill is not enough for an engine builder
The Camaro ZL1 in question is a 2015 model from a garage in Eau Claire County, Wisconsin. By the way, this garage is also Shawn Anderson's workshop, which is more known as "Big Block Shawn". It has a reputation for building some of the best large block engines on the market. Of course, that moniker would lose its credibility if its own car didn't have a big engine block under its hood.
By all means, the supercharged 6.2-liter LSA V8 engine in the 2015 Camaro ZL1 is not a weak engine. In fact, it can deliver 580 maximum horsepower and 556 lb-ft of maximum torque. But it's low compared to the 2021 Camaro ZL1, which V-8 mill can generate 650 hp of maximum power and 650 lb-ft of maximum torque. But for a big block engine builder like Shawn, that's not enough.
Shoehorning A 582-CI V8 for drag racing action
Working in his own garage, Shawn removed the original 6.2-liter V8 from his 2015 Camaro ZL1 and put in a massive 9.2-liter (582 cubic-inch) all-aluminum chunky mill. Since then, Big Block Shawn and Big Block ZL1 have been regulars in drag racing, winning and losing.
RELATED: The Chevy Big-block V8 Returns to the 2022 Camaro COPO
The Race Your Ride YouTube channel spotted the Big Block ZL1 during a drag race. Still wearing its silver finish, the Big Block ZL1 wore custom Champion wheels shod with a full set of 29.5 / 10.5 wide Mickey Thompson slicks. Its engine (thanks to a nitrogen solenoid spraying a 300 shot) spewed out overwhelming 855 hp of power while feeding on unleaded pump gasoline. With that power, the Big Block ZL1 won races, including against a modified 1969 Camaro.
Camaro Drag Racer is fully functional and road legal
The interior of the Big Block ZL1 remains fully functional. It still has the original cabin features except for some such as the tachometer, Powerglide shifter, bucket and the mandatory roll bar. With just one tire change, the Big Block ZL1 becomes a road-approved Camaro again.
Source: Race Your Ride on YouTube
Watch This Shelby F-150 Bi-Turbo A Camaro ZL1 Drag Race
A YouTuber pits his two cars against each other, including his rare Ford 1 in 250 pickup.
Read more
About the Author